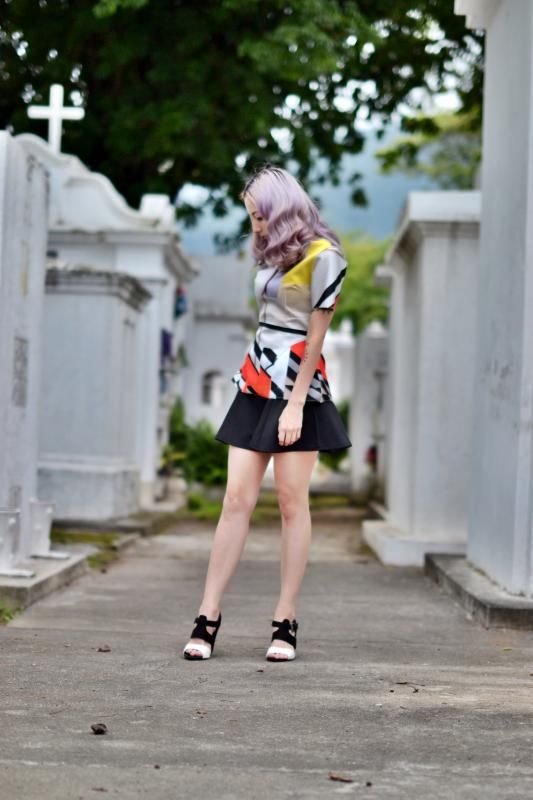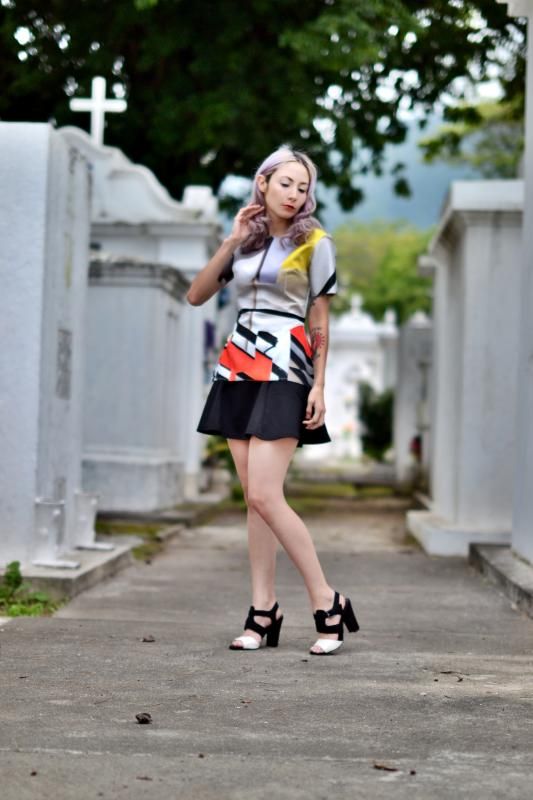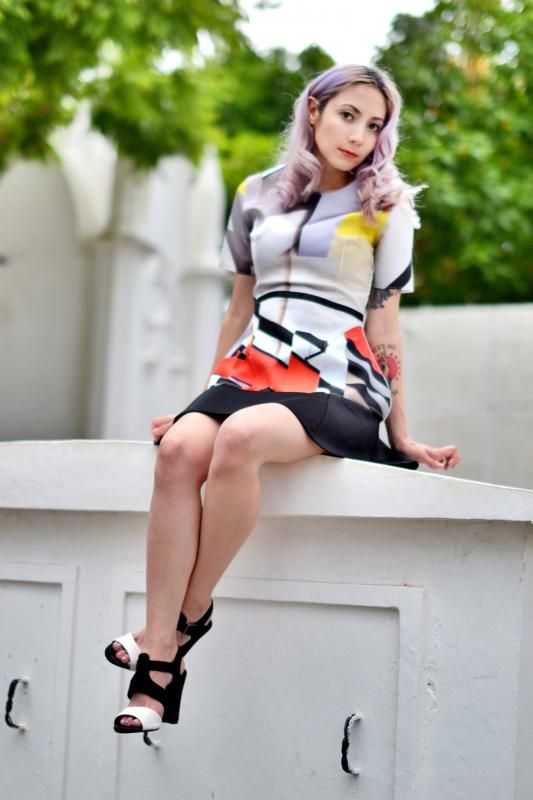 I fell in love with this bauhaus inspired print from the first time I laid eyes on it. First thing that comes to mind when looking at it is obviously Piet Mondrian's paintings and who could possibly have a problem with that?
As soon as I putted it on I felt like a walking piece of art, I needed to go some place where the colours could really pop. So naturally I went to the cemetery (crazy, I know).
I gladly agreed to collaborate with Front Row, as I continued reading their kind e-mail I already had this top in mind for my choosing. It is neoprene, one of my favourite materials, and so is this skirt from Asos. I feel like the shape is very flattering, it enhances my figure (hips) and made me look far more feminine that usual. I'm also planning on wearing it with skinny jeans and a pencil skirt, I really really love it.